The big-time coffee lovers already know that the perfectly roasted beans bring out the great flavors in the coffee. A well-roasted coffee can be distinguished just by the aroma of it.
Thus roasting your own coffee can help you get that amazing taste and depth in your coffee just like those big cafes.
In this review, we are going to take a deep look at the features, pros, cons and other details about the FreshRoast SR500.
So let us begin!
FreshRoast SR500 Coffee Roaster Review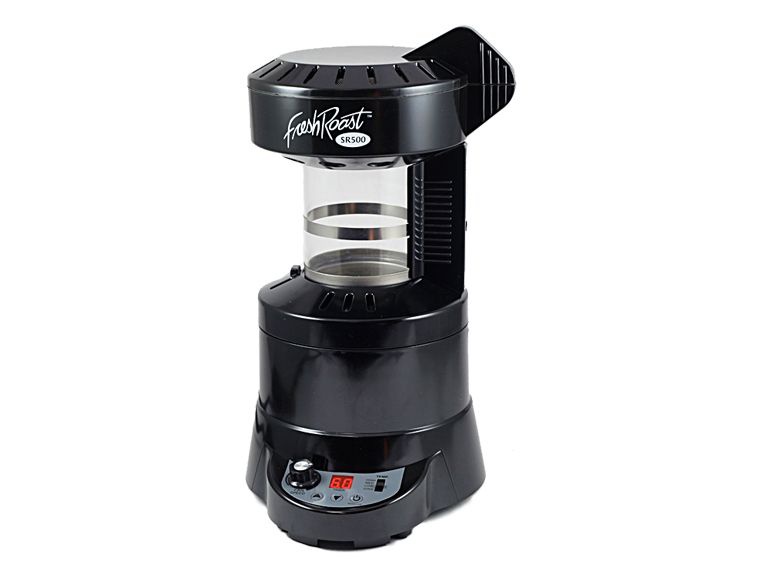 Let us take an in-depth look at the product.
Why Go with FreshRoast SR500 against Home Roasting?
In the earlier days, people used to roast coffee beans right at home and the coffee roasting industry wasn't much popular. But in the 1900's, the story changed and the commercially roasted coffee took a rise. And as during 1950's instant coffee became popular, home roasting became a forgotten ritual.
With FreshRoast SR500, you can bring back those glorious coffee roasting days where you could roast the coffee the way you liked. Just like you have your own favorite coffee flavor, the same way there is a perfect roast for you. With roasting coffee you can determine what suits you the best and may even take your barista skills to a new height.
Well, there are other ways to roast coffee at home with household equipment. However, they will not be enough to provide you with the ease and control you need in order to make the perfect roast. And also there is not much to experiment with those methods so, in my opinion, a coffee lover should better stick with better ways.
Features of FreshRoast SR500 Coffee Roaster
Here are some of the features that we loved about this coffee roaster.
Transparent Chamber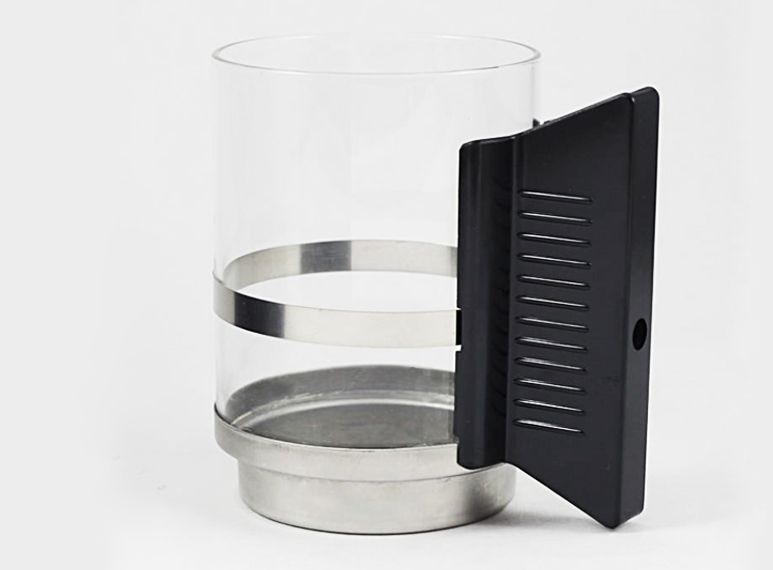 For beginners who have no experience in roasting the coffee beans, it is tough to understand exactly which process your beans are going through. But worry no more! Because with the help of the FreshRoast SR500's transparent glass chamber you can see the beans in action.
So no more confusion regarding the roasting of coffee beans as you will be able to see the cracks and colors all together with the help of FreshRoast SR500.
Noiseless Working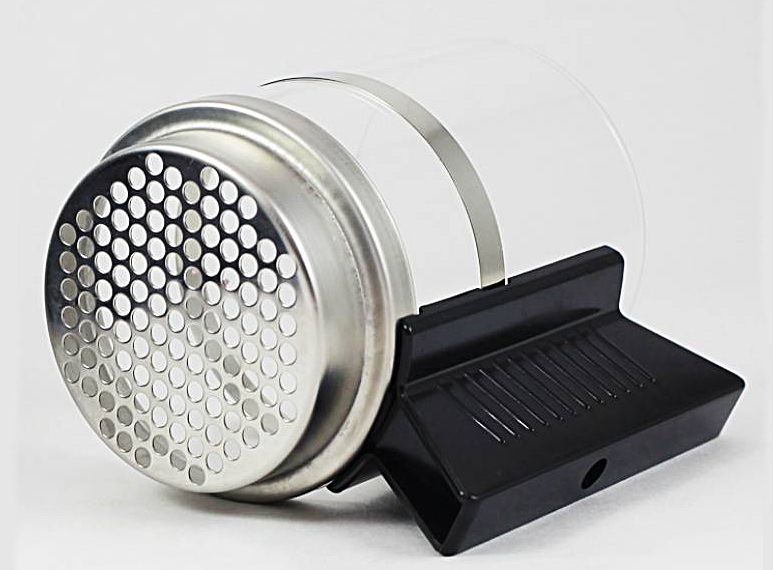 Unlike the other coffee roasters available in the market FreshRoast SR500 works silently. It does not make much noise while roasting the coffee beans at its finest.
This also helps you to determine the cracks of the coffee beans. Just like popcorns, coffee beans crack as well. In process of roasting coffee beans, it is important to hear the cracks as it will indicate you exactly which process your beans are going through.
A noiseless working is also great for domestic environments as you do not want much nuisance for a better outcome.
Compact Size
FreshRoast SR500 coffee bean roaster comes with a compact size. It can fit on your kitchen countertop without much hassle. It even looks stylish unlike those other bulky coffee roasters in the market. This adds to its compatibility with the home environment.
Simple Controls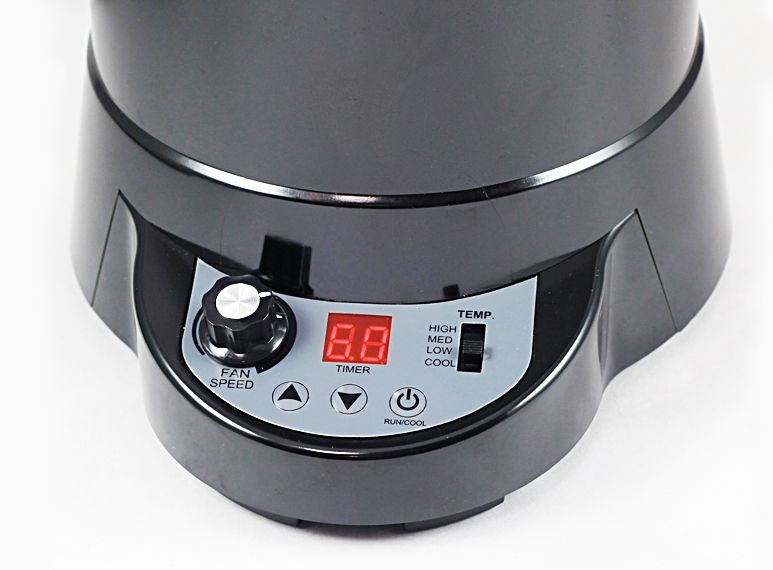 You can easily control the coffee roaster using it's easy to use interface. It comes with a temperature controller, fan adjustment, and time setter.
Temperature control of FreshRoast SR500 allows you to set the coffee beans at low, medium or high temperatures. It also goes to the cool mode when you need to cool down the beans.
You can adjust the fan speed to make sure the beans are moving around in the coffee roaster. It ensures an even roasting to all the beans. Using this you can also make sure that the coffee beans do not get broken into pieces while roasting.
Lastly, the time setter lets you set the time accordingly with your roasting needs.
With such easy controls, any novice can get used to with the roasting process pretty quick and start roasting like a barista!
90 Grams of Coffee Beans
Due to its compact size, the coffee roaster only allows roasting beans up to 90 grams which is quite low if you need to roast more. However, for a home user, such amount is sufficient.
Who is it for
This coffee roaster is great for all the home users. It can roast you enough amount of coffee for a few days.
However, it is not meant for commercial use as it can roast coffee up to 90 grams only.
Price of the Product
The price of the product is not quite nominal and not even super costly. However, for a home user, it might be a little expensive. But for a product with such decent functionalities, the price is justified.
Pros
The compact size of FreshRoast SR500 makes it fit on tight kitchen tops.
With its noiseless working, you can easily determine the crack of the coffee beans.
The transparent chamber allows you to see the roasting process in action.
Its simple controls are easy to understand for any of the home users.
Perfect for home use because of the compact size, noiseless working, transparent chamber and simple controls.
Nominal price compared to premium products.
Cons
Only upto 90 grams of beans can be roasted at a time.
No smoke reduction system.
Locking system not on point.
FreshRoast SR500 Tips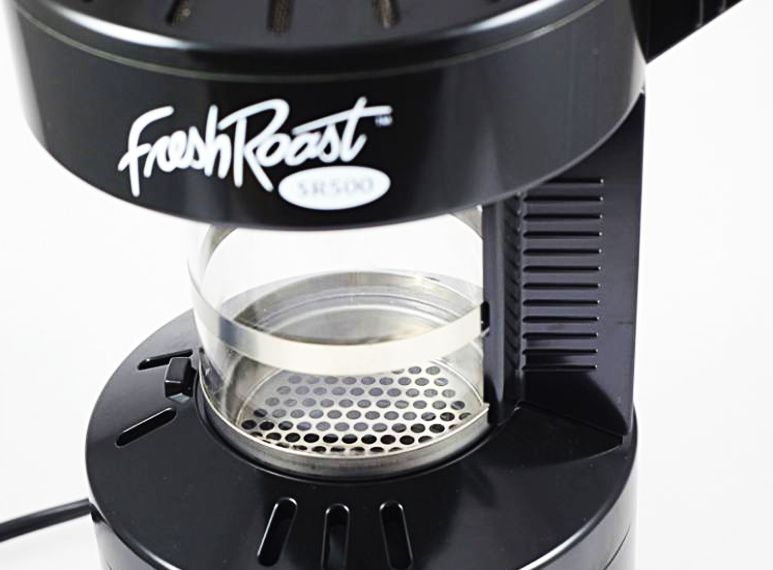 Here are some of the tips for you to get used to with this product and get the best possible results.
Never leave the coffee roaster alone while functioning. It is a fire hazard and many such cases have already been reported.
You can set the high fan speed and a low temperature to slow down the roasting. In our finding, it resulted in an even roast.
If you are willing to move the roaster, remove the top chamber and move them all separately as the top is tippy!
You may find a little oil on the chaff collector, clean it frequently so that the visibility remains intact. As you don't want a fire to start off, right?
FreshRoast SR500 Smoke
Among the few of the FreshRoast SR500 Problems reported by the users is that the product produces a lot of smoke.
Firstly, coffee beans, when roasted, emits a lot of smoke. If you are on the stage of light roasting then there will be less smoke. But as soon as you reach the dark roast, there will be a lot of dark, more pronounced smoke.
It is just a part of the process. However, as the coffee roaster does not come with a smoke reducer there will obviously be smoke. You may need to plan in earlier if you wish to get rid of the smoke.
Make sure to place the roaster near window or such place where the smoke can get dispersed easily.
Our Verdict
FreshRoast SR500 is the perfect home coffee roaster. With its silent working, you can roast coffee beans in peace. The glass chamber and noiseless roasting make it easy to determine the roasting process for the beginners.
It comes with easy to understand controls so that you can roast your coffee beans with ease and precision.
Lastly, its compact size let it fit on squeezy kitchen countertops easily. Overall, FreshRoast SR500 will prove to be your best home coffee roaster companion in roasting coffee and won't let you down!
So this was the review of FreshRoast SR500 coffee roaster. Hope that we were able to answer all your concerns.
If not, just let us know. Because at CoffeeMakered, all we want is for you to know it all about your coffee!
Till then, happy roasting!