Have you been to Spain yet? If yes, then you would have come across a drink called Carajillo for sure.
I had a chance to visit Spain recently to meet one of my close friends. He introduced me to Carajillo and asked me if I knew anything about it.
I was like 'No man, what is it? I am hearing the name for the first time'.
Carajillo is a Spanish Coffee drink, which is devoid of milk contents.
So, what is used in the making? Find out below.
What is Carajillo Coffee
Carajillo is more like a Cocktail Coffee than your regular coffee. It's a Spanish drink which is prepared by using coffee along with brandy or rum!
Sound interesting?
Well, processing is simple. There are many Carajillo variants which you will find online. Among all of them, I found the Spanish Coffee on fire process unique as well as something totally new.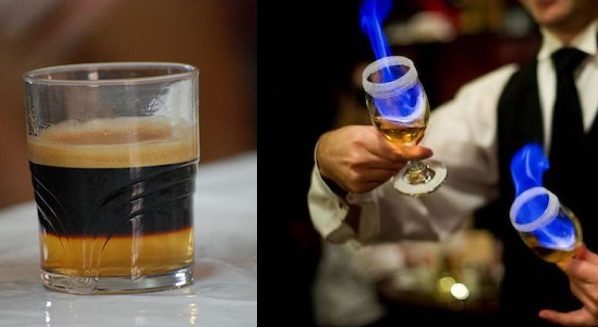 Carajillo Coffee is nothing but a small amount of Coffee or the Espresso shot, mixed with brandy or rum. You can add suitable about of sugar into this for sweetening.
While researching about this, I saw a video where a bartender is making the same coffee with fire. It belonged to the American Restaurant Besaw, which is based near Portland.
In this unique process, first the glass is wiped with a lemon wedge, and it is titled down and placed on the sugar crystals. This makes the sugar stick on the rim.
After this, Rum is poured into the glass and it is literally set on fire! Holding the glass through the stem, the glass is swirled till all the sugar caramelizes.
After the process of caramelizing, the coffee liquor is added to the glass. Then, the drink is topped with the hot coffee!
Well, you can skip on the fire, and just go with the basic processing. Rim the glass with sugar (probably brown sugar, but it's fine). Add rum into the glass, and the coffee liquor. Finish it off with the hot coffee.
You are ready to go!
Check out CoffeeMakered for more updates and other Coffee hacks!
Visit these for more information: