What type of coffee can cool up your afternoons and make them more pleasant? A cup of Iced Coffee!
Who wouldn't love that?
But did you find the processing troublesome? Well, there are different ways in which you can enjoy an amazing Iced Coffee with all the basic home tools.
Read on to find out!
What is Iced Coffee?
The processing of an Iced Coffee depends on how much time you have got.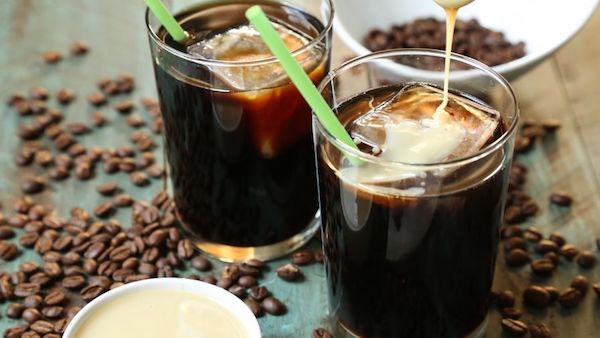 If you are in a hurry, then you can add ice cubes in a jar, and pour in some hot brewed coffee into it. Whereas, if you got a lot of time then you can brew the coffee overnight, and let the coffee grounds steep the extracts well. Add the filtered mixture to the glass, and add ice or milk as per your choice. That's your Iced Coffee!
There are 5 ways in which one can enjoy the Iced Coffee at home.
First

is the Hot Brewing technique.
The

second

is the Cold Brew which you can do in the morning or even work it out overnight.
Now, comes the

third

way of preparing it and that is Cold Frappé. This only requires a glass jar, milk, ice-cubes, and freshly brewed coffee. Add all the contents in a jar, and just blend it up. Keep the blending on till a creamy foam structure is formed. You can add sugar if you want, and other flavoring agents like vanilla extracts, etc in this jar. There you go, your Cold Frappé Coffee is ready.
The

fourth

method is the shakers which you can buy online or at the other provisional stores.
The

fifth

way is the Cooling Enhancements and other appetizers which you can buy and make your own personal Iced Coffee. You just have to add some elements of cold brewed coffee, and you are set to go!
There is a 6th method too for preparing Iced Coffee, which is strictly for the adults use only!! Add some chilled coffee and some quantity of Irish Cream. Then add equal parts of vodka, followed by a small scoop of vanilla. Your drink is ready!
So, these are the ways in which you can prepare your Iced Coffee.
Which is your go-to method? Let us know in the comment section below, and also share your additional tips.
Cheers!
Recommend Read: