Remember Jack Nicholson praising the Kopi Luwak in the movie Bucket List? That movie was incredible, and a good one. If you haven't watched it yet, then you should probably do.
Kopi Luwak is the most expensive coffee bean in the world, and there's a reason for it. The main reason for the high cost is because of the production itself.
So what's so different with the processing? What makes the process so costly?
So many questions, but I will answer them all!
What is Kopi Luwak?
Kopi Luwak is prepared from the coffee beans which are digested by an Indonesian cat-like animal, which is also called the civet cat. This is the reason why the coffee is also called the cat-poop coffee.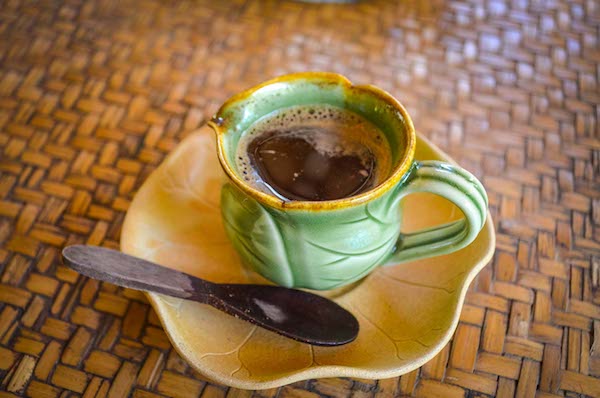 Coffea is a tropical tree which comes with flowers on it, and the coffee is basically a seed and not a bean. These type of coffee seeds are full of caffeine, and these beans are consumed by the civet cat. The palm civets are the small mammals, and they are known by the name Luwak in Indonesia.
These civets prefer eating ripe coffee cherries, and the coffee processing gets actually started at this point. As soon as these beans get inside the cats, only the pulp gets digested and the rest of the coffee beans remain undigested. Some unique processing takes place, and this gives a different flavor to the coffee bean.
The Coffee beans get mixed with the gastric juice of the animal, and that's how it gives out the unique taste. Then the palm civet defecates the beans which are collected by the dedicated farmers working for this job.
Later, the beans are collected and cleaned properly. Then the same beans are dried and then pounded strongly for sorting. Finally, they undergo roasting!
If you got the Kopi Luwak beans, then grind only the exact amount of coffee needed for the making. Fresh grind always gives the best flavours, because the coffee beans loses all its flavours once they are ground. That's just a tip for Coffee Brewing which holds true for all coffee bean types.
The question is, why people enjoy drinking this unique Kopi Luwak?
One of the reasons is that it is a unique coffee. You won't find it easily everywhere, so if you are getting a chance to drink it then that would a big chance to a coffee aficionado. He/She will never give up on any chance like that!
While there are people who have shared their experience on having a free Kopi Luwak shot. Only a fool will give up that kind of offer!
When was the first time you had the Kopi Luwak? Share us your experience and other additional info about this coffee by commenting below. Be updated with our posts and news on CoffeeMakered!
MORE FROM AUTHOR: