Latte or as they say in Italy, caffè latte is one of the most favorite coffee of the Americans. It sits in the segment of Cappuccino, Americano, and Macchiato is terms of popularity.
So what makes this coffee drink so popular? And how does it differ from its siblings? Know everything in our comprehensive article!
What is a Latte?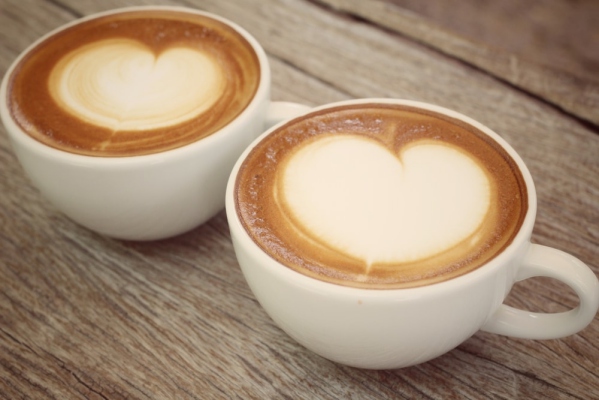 A caffè latte is a coffee drink made using espresso shot and steamed milk. As we already know that there are other coffee drinks that share the same ingredients as the Latte but they all differ in taste due to one significant reason.
And that reason is the milk to espresso ratio.
Macchiato is prepared with a one to one milk to espresso ratio. While a Cappuccino is prepared with a larger amount of milk. A cappuccino comes with a 3 to 1 milk to espresso ratio, creating a sweeter drink. On the other hand, the Latte is prepared with the largest of them all 4 to 1 milk to espresso ratio, which results in a milk-rich and sweet coffee.
They all differ in the terms of foamed milk poured on the top too. A cappuccino comes with a thick, bubbly layer of foamed milk on the top. However, a Latte comes with a thin foamed milk layer.
A cafe Latte is more subtle in taste and is more creamy to your mouth, which is the highlight of a Latte and a significant contributor to its popularity.
Also, there is a smaller version of the drink called the Piccolo Latte. It is served in a demitasse and is quite popular among the workaholics.
How to Make a Latte at Home
Things you are going to need-
Milk of your choice
Espresso Beans
Cafetiere or French Press
Microwave or a Stovetop Kettle
Take some 2 Tablespoons of Espresso Beans. Add it to your Coffee Plunger.
Add a mug full of hot water into the plunger and let it stay ideal for a minute. And when it's done, plunge it a couple of times.
So you've just prepared your espresso! Pour it into your coffee mug until it is about 1/3rd full.
Now you need to steam some milk.
To steam the milk, you can either use a microwave or a kettle. It totally depends upon your choice. However, make sure to keep the milk temperature around 70 degrees and try not to burn it.
Once the milk is steamed pour it into the Coffee Plunger and plunge it to create some foam.
Once the foamed milk is ready, gently pour it into the mug of espresso by mixing it up in a round action. You can be as creative as you want in this step to step-up your Barista skills!
Your homemade Latte is ready to be devoured!
The EndNote
So that's it! Now you know what a Latte is and how to easily make a cup of caffè latte at home.
Do check out our other coffee articles and if you want to know anything else, spam us with comments.
Cheers!