Yes, I am a coffee lover. Well, I even enjoy drinking tea.
If you are both a coffee and a tea lover just like me, then I definitely understand the confusion that you go through every day!
What should I have today! Tea or Coffee?
Well, what if I say that you can enjoy both of them together?
That's what Yuanyang Coffee has to offer. Yuanyang is a Coffee and Tea combined recipe, which is popular in Hong Kong.
Let's explore this type of coffee!
What is Yuanyang Coffee
Yuanyang Coffee is a coffee-with-tea drink, which is known as Kopi Cham in Malaysia. Well, in the initial days this drink was served at open tea vendors and other cafes in Hong Kong. But now, this is available at different types of restaurants.
Even this same coffee with tea is also consumed in Ethiopia, and the drink is called as Spreeze.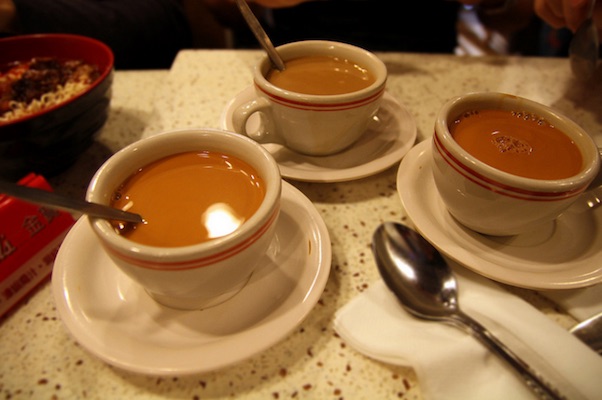 The Yuanyang name refers to the mandarin ducks that symbolizes the conjugal love in Chinese culture. Both the Mandarin ducks considered in here look very different from each other. It also refers to the combination of two different things paired up together. That's how the beverage got this name, as it combines tea and coffee together.
Preparation is too easy, you just have to mix the tea and coffee together. Pour the drink into a small glass, and serve it hot or cold or in a chilled manner.
According to your taste preference, you can make changes on the Coffee to Tea Ratio. There are some people who don't want more coffee, then you can add less coffee and more tea in this case.
There will be some other recommendations where 7 parts of tea added to 3 parts of coffee. This is the happy-go brewing-ratios and remains the standard one. But the result also depends on the type of the coffee bean, and also on the strength of the tea brewed.
Caffeine also helps with giving in some pump to your dull day, and Hong Kong being a busy place, with people working day and night requires some pump-ups to get on with the day. Yuanyang Coffee helps them out, and this is why it is highly consumed in this place.
Even a child variant form of this same coffee is made available, which is devoid of Caffeine!
So, you can buy this for your kid and also enjoy the Caffeine-included drink along with them.
Cheers!
RELATED ARTICLES: